Click Here to Learn More about the Initiatives Supported by Academic Innovation
Magnet School Application and Process

{Application Available November 15, 2017-February 28, 2018}
Michael Elder, Director
Michelle Chadwick, Coordinator
Pam Brewer, Administrative Assistant
Purpose of Academic Innovation
To serve the needs of students and schools.
Mission of Academic Innovation
The Division of Academic Innovation will serve Onslow County Schools by developing and supporting initiatives that provide student choice, foster partnerships, increase STEM opportunities, and provide rigorous and relevant learning.
The Division of Academic Innovation works within the Department of Instruction to facilitate existing programs and to explore new initiatives that align with the vision and goals of Onslow County Schools.
Academic Innovation falls under Goal 4 of the Onslow County Schools Strategic Plan: Leadership will foster innovation in the Onslow County School System with the cooperation of families and community partners.
If you have ideas, questions, or concerns regarding Academic Innovation please contact Michael Elder (extension 20264).
Academic Innovation works to incorporate new ideas and initiatives while maintaining those which are successful.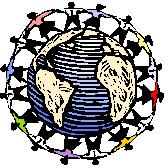 Michael Elder (ext. 20264)
Michelle Chadwick (ext. 20258)
Pam Brewer (ext. 20261)