Phone: 910-455-4868
Email:
Degrees and Certifications:
Marla Sobol

Education:
I decided not to go to college instead I continued my education as a United States Marine. I did attend various colleges while station at different bases. Remember this was before the time of online classes. So, I PTed in the morning, worked during the day, and went to school at night.
I did finally complete my degree with Campbell University. I received a Bachelor's Degree in with my major in Sociology.
After not being in school for sometime, I returned to school for my Masters Degree at the University of Phoenix.


Experience
---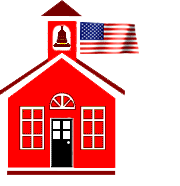 My teaching experience started by accident, I retired from United States Marine Corps and began working with Adults with Disabilities. My close friend interviewed at White Oak and called me to tell me there were openings in the Exceptional Children's Department. I interviewed and soon after I started my second career as a teacher. I had worked with the EC Department at White Oak for eight years, I then decided to do something different and went to Duplin County. I taught three years at Warsaw Middle School and after three years there I transferred to James Kenan High School. After four years, I returned to Onslow County and I started this school year at Northside.


Bio
---
Originally, I am from Indiana and as you may have guess I love the snow!

I entered into the United States Marine Corps three days after graduating high school. While in the Marine Corps, I was stationed in Okinawa, Mainland Japan, Haiti, Philippines, Korea, Norway and Quantico, Virginia, Cherry Point and of course, Camp Lejuene. As you read, I began teaching after retiring from the Corps.I am married to my husband, Carl who also is a retired Marine, we have two children, Anthony, who is a Combat Medic in the Army and Amber who is a fifth-grade teacher in Charlotte, NC. We have two granddaughters, Ashaureah, Ashlee, and Peyton Rose who will be here in June.
I wanted to add that it is my pleasure to be teaching your children. It is a profession I never thought I would enter, but proud that I am in the greatest profession of all - I am a teacher.