Phone: (910) 324-3139
Email:
Degrees and Certifications:
Mrs.

Gena Misciagno

Dear HES Families,

It is with great pleasure tha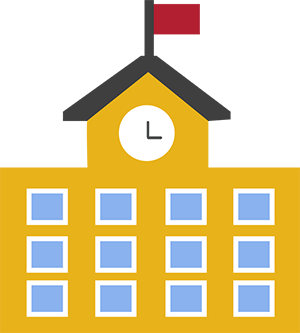 t I introduce everyone to our new school name, Heritage Elementary School of Richlands, Home of the Heroes! I would like to warmly welcome you and your student(s) to the 2018-19 school year. I am very excited about our new school change and look forward to having K-5 grades on campus. This will be my second year as principal here at HES. With the new school year quickly approaching, I look forward to the endless possibilities that await us. As usual, our team of teachers and administration are dedicated to working with you, as educational partners, to create opportunities for students to experience success throughout their educational journey. Every student can excel when we establish high expectations and work collectively to provide the needed support for students to meet and exceed those expectations.
Although our school has changed its name from Richlands Primary School servicing grades K-2, to Heritage Elementary School servicing grades K-5, we still remain a Leader in Me school. This is an innovative, school-wide model that emphasizes a culture of student empowerment. This program integrates timeless leadership principles into elementary school culture and curriculum, providing students with practical character and life skills relevant for today's 21st century challenges. The Leader in Me provides our school with the vision and language to lead the school in a way that addresses all areas of development. Through The Leader in Me, we teach the 7 Habits, which engages in student goal setting, allows for leadership opportunities, and increases students' success. Parental input and collaboration is something we strongly value and encourage in our school community. It takes a team approach to provide a safe and structured learning environment for all of our students.
We are looking forward to a successful school year! Thank you for the opportunity to help grow your children!
Educationally yours,
Gena Misciagno
BIO:
Overall, I have over 19+ years of experience in an educational setting. My educational background includes a Bachelor of Arts from UNCW in Elementary Education, with a minor in Psychology, and a Master of School Administration and Curriculum Instruction Specialist degree from ECU. My professional experiences in Onslow County include my service as a data manager, second and fifth grade teacher, educational specialist, instructional coach, NC Principal Fellow, and assistant principal. I have also worked in the math and science division at Coastal Carolina Community College.
My family and I love adventures. We enjoy road trips, traveling to see family, amusement parks, and visiting the beach. My husband and I have a daughter that will be in ninth grade. She keeps us busy with dance, friends, and sports. Although I married into the military, I am a local resident of Richlands, born and raised. I attended Richlands Elementary School, Trexler Middle, and graduated from Richlands High School. I cherish and understand the many traditions within our small community.